Post by Clemensbuff on Jul 2, 2020 9:16:21 GMT -6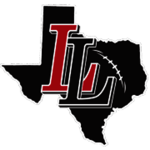 This is a very, very contagious virus and affecting millions world wide, not a few thousand. Having 100% of the ICU beds in Houston, TX filled is not a concern to you?
Furthermore, since some of those are asymptomatic altogether or have very mild symptoms they've not bothered to go to the Dr or get tested which means the likely overall number who've been infected by it is much, much higher than the numbers we are seeing.
If a virus is found on every continent is it a pandemic? If so the flu, the common cold, all other variations of COVID are pandemics. Ebola is much more deadly. I'm simply following the numbers. There are almost 30 million Texans and as of yesterday Texas had just under 168,000 cases. The asymptomatic cases have been proven to be mostly false positives. The WHO admitted that asymptomatic cases were rare. Over 10,000 cases were proven to be counted twice. In the beginning anyone with COVID like symptoms was counted, even though they were never tested for COVID.
I've been reading the medical studies and executive summaries, not the newspapers and clickbait. Although some articles have remained factual with links to medical studies, there is a lot of garbage out there.
100% of the ICU beds in Houston are not filled with COVID patients, although COVID makes up 35% of those patients.
www.khou.com/article/news/health/coronavirus/we-do-not-have-a-crisis-of-beds-texas-medical-center-leaders-explain-reformatted-icu-bed-capacity-data/285-12446283-4afc-46be-b5ba-a401bfe5ff14
The stimulus bills pay hospitals 5K to diagnose, $13k to admit COVID patients, and $39k to place on a ventilator. Our hospitals are privately run in the US and most are owned by publicly-traded companies that answer to an executive board and stockholders. This exposes a flaw in the system where profits outweigh preparedness. There are multiple emergency-contingency programs such as bringing in hospital ships (Houston being a port) to uses college dorms as overflow. The fact is that 99.7+% of people who contract COVID-19 survive.
www.usatoday.com/story/news/factcheck/2020/04/24/fact-check-medicare-hospitals-paid-more-covid-19-patients-coronavirus/3000638001/
Jensen said, "Hospital administrators might well want to see COVID-19 attached to a discharge summary or a death certificate. Why? Because if it's straightforward, garden-variety pneumonia that a person is admitted to the hospital for – if they're Medicare – typically, the diagnosis-related group lump sum payment would be $5,000. But if it's COVID-19 pneumonia, then it's $13,000, and if that COVID-19 pneumonia patient ends up on a ventilator, it goes up to $39,000."
I want the elderly, the at-risk, and those around them to take great precautions. I wear a mask to make my wife happy, however, no one in my household is at great risk. We do see my mother-in-law occasionally, however, she is in great health and we take full precaution.
Florida has decided not to shut down so I'll be reading the studies out of Florida and following the reports. I think Texas should have stayed the course.
Texas is about to get a huge heat was with sustained heat and UV indexes and high humidity, all of which will combat the spread. However, I'm sure the decrease in numbers will be attributed to the latest round of shutdowns.
For the record I think Corona should be taken seriously, but so should the flu and other communicable diseases. I just think that way too many people cried wolf and have been completely wrong in their predictions. I'm very pro-science but in the beginning, different theories and hypotheses were floated by overzealous media as facts. Way to much was taken out of context, and I firmly believe in Content over Context...
OK, so in a very bad year such as last year (worst in 40 years) the US had some 80K deaths to the flu. We are at 130K+ now to covid and it is not over with.
And you believe that heat is going to slow it down? Not sure if you've been outside the past few weeks but it has been mid-high 90s in most of Texas for a good while and it isn't slowing it down.
Also, the spread of this virus, especially in the last couple of weeks when all these precautions are being taken is just a bit more concerning than most viruses, wouldn't you agree?
Again, I realize that the overall percentage of deaths to it is small when looking at the numbers but the bottom line is if one of those 130K+ deaths is one of your loved ones I believe it matters much, much more!
Last, I have several very good friends and family members that are in medical care including doctors, PAs, & nurses and each and every one of them is DAMN concerned about it and that is good enough to tell me this is pretty serious.